Everybody Needs A Little Extra Space – Use Our Self Storage to Take the Easy Route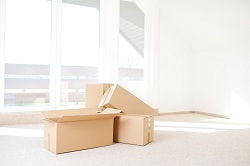 The majority of people, if they are honest, could do with a little extra space. It could be because you don't have a very large home and would like a little more room to move around. It could be because you are packing up and need a secure place to store your belongings during the moving process. Or it could be because you're a student needing somewhere to keep your things whilst you are far away from home. Anyway, there are many reasons why storage seems like a great option. Removals and Storage can provide you with secure storage at low prices at great quality. So book now on 020 8811 8926 if you'd like a safe place to store your things!
Why Should You Opt For Self Storage?
What makes self storage so appealing is that it gives you the flexibility to rent storage space and we offer a range of storage units that vary in size according to your needs. So, however big you'd like your unit, you have the opportunity to have as big as you like. It is your responsibility to firstly pack the items you want to store and also to get your stuff to the storage facility, as well as to unpack your belongings into your unit. You can choose where you put your things. So for instance, if you are coming back to the unit and there are certain items you may want to use, put those items at the front so they are easy to reach.
How Do You Know Your Belongings Will Be Safe?
You will be the one responsible with your own key so make sure you keep that key in a safe place and make sure, every time you visit the unit, you lock up safely. However, we do have the best security system here that is top of the range as well as fire safety equipment. So basically, your belongings could not be safer whilst they are at our storage facilities. Call 020 8811 8926 today and find out more about out great offers!
From Office Files to Domestic Items – We Store It All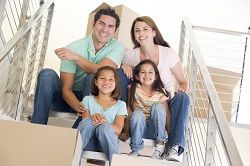 Self storage can be option for anybody. Whether you have files and other office equipment that need storing or domestic items like chairs, furniture and bedding, we can store it all for you at great prices. But you will receive the best quality service. Just bring those things to your unit and pack it up. Then you can come and collect your things whenever you like. You never know when you may need safe storage, so opt for us today and we'll make sure you get the best value for money.
Say Goodbye to Cluttered Homes and Offices
Sometimes a home or an office can look cluttered simply because they have way too much stuff in them. It ends up making a place look cluttered and you have a much more likely chance of breaking things in your home or office because you do not have much space to move. You should seriously consider booking with Removals and Storage today if you would like high quality self storage services at fantastic prices. The great thing about using self storage is that there is so much flexibility with this service. You don't have to wait around for a team to come and pick up your things. You can do it in your own time. Call 020 8811 8926 now if you have any questions and want to find out more about our storage services. You will get a free quote and plenty of interesting information from our advisers.