Make our Mobile Self Storage Service Your First Option when You Need More Space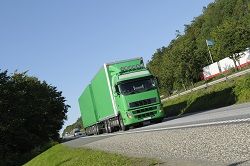 Do you need more space in your home or office? You are not alone. Many people find themselves desperate for extra space at some point or another. So you don't have to feel like you're the only one. Why don't you get in touch with Removals and Storage today and let us help you. Instead of letting all your clutter get under your feet and risk tripping up and causing yourself an injury, let us provide you with the space you need. Using professional storage is a great way to get the additional space you may want. So call 020 8811 8926 now to choose from a range of great storage services at the best prices. Plus, get a free quote.
Why Should You Choose the Mobile Self Storage Service?
Because it allows you to rent your own storage space and you have the freedom to sort it out in your own time. For most people, this is quite appealing. With mobile self storage, how it works, is we bring a storage pod on one of our trailers straight to your front door whenever you want and then we leave it to you to load it. In your own time, when you are free, you can load the pod until everything you need storing is on. All you need to do is lock it up with your pad lock and we'll come and pick the pod up and take it away to the mobile self storage facility. It's as simple as that.
What are the Benefits to Hiring Us?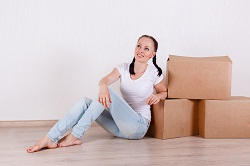 There are so many benefits. One of the best benefits is that you will not need to leave your home. We bring the storage pod to your home and take it away. All you really need to do is pack up the pod. When you're ready, we'll take it away for you. Another advantage is that you don't need to hire a van or fuel or refuel it, and this all costs money. We have our vans to transport the pod on one of our trailers. It is our responsibility to fuel and refuel the vehicle we use. Our drivers are so helpful and won't leave you waiting around. Plus, there are no deposits. Get in touch today on 020 8811 8926 and get the best offer.
Have all the Space You Need
Of course you should know roughly how much room you will need for your belongings and that will vary in price according to the pod. At certain times in your life, you may find yourself in a situation where you really need additional space. And we completely understand that. So why don't you hire professionals, like us, and we will provide you with all the room you could ever need. You can say farewell to clutter in your home or office and let us provide you with secure storage. With our mobile storage service, you can have all the room you need without all the messing around.
No Stress or Hard Work Needed
With Removals and Storage's mobile self storage service, no stress or hard work is involved. We try to make it as simple as possible for you. There is so much flexibility with this service and aside from that, you don't have to mess around trying to find a van to hire etc. We just provide you with a storage pod and take away that pod once you'd loaded it. Simple. Call 020 8811 8926 today to get a free quote and get top services for low prices. We have a range of new services for you to choose from too.