Seek Some More Space? Try Out Our Terrific Storage Services And Get All The Space You Need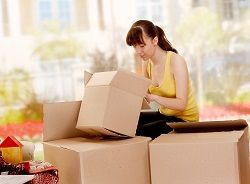 Are you moving house and now you need somewhere to safe to store your things whilst you sort out everything? Are you about to travel around the world and worry about leaving all your possessions in a home that will be empty for a year or more? Do you simply not have enough space to fit everything you want in your small pad? Whatever situation you have on your hands, Removals and Storage is happy to help you. We offer professional storage. So whatever possessions you need storing, we can do it for you at the best prices even though you are getting top services. You just need to call 020 8811 8926 now to get a free quote.
What Preparation Does It Involve?
There is not much to it really. Normally, you just make sure all your belongings that you plan to have stored are wrapped and packaged well, unless you want to hire us for packing, and then we send over a team to pick it up from your home or office. Alternatively, you have the option to bring your things straight to us. Of course, it is entirely up to you. There isn't lots of preparation to it really, so it's not going to be one of those annoyingly boring and long tasks.
How Will Your Things Be Stored?
It's simple. You tell us how much stuff you need storing and then we find a storage unit that fits what you need exactly. Then, once we bring or you bring your belongings to us, they will be stored in the storage facility and kept there until you pick them up or we deliver them back to you. You won't have to worry at all about your things as they will be kept very safe indeed. Get in touch on 020 8811 8926 now to find out more about the great services we offer.
In Our Storage Facility, Your Belongings Will Be Perfectly Safe And Secure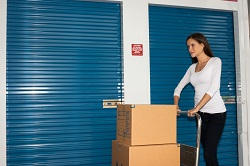 You won't have to worry about the safety of your belongings at all whilst they are in our care. So if you need storage, let us help you. Your things will be kept in a secure storage unit and our security team will check them on a regular basis to make sure they are ok. We also have top security systems that ensure your possessions stay safe. Your belongings will look brand new once you get them back as they will be kept perfectly safe whilst in our care. Plus, our self storage units are well insulated and protected from anything that could damage them.
There Are Lots Of Benefits To Using Us
When you need secure storage, hire Removals and Storage and you won't look back. You never know when you may need professional storage, so we want you to know that we are here at all times if you need professional services. Your things will be kept safe whilst they are with us, under our protection. And there are endless advantages to hiring storage space from us. With our low prices and amazing team of experts, you can put your complete faith in us and we will not let you down for a minute. Just get in touch on 020 8811 8926 and book now! Or call us if you would like to find out more about our storage services. We guarantee you will love the storage service we provide to you. You get nothing less than the best when you book with us. Plus, you will get an additional free quote when you call today. Hire us now, because professionals always do it better.