Hiring Us for Reliable Removals is the Right Decision when You Need Help Moving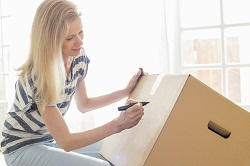 When was the last time you moved? If you rarely relocate, you probably find it a real struggle when it comes to situations like this, when you are moving. The great news is, now there is great and affordable help out there....in the form of Removals and Storage! Yes, that's right, if you hire us now you will receive all the help you need with removals at the best prices. Because moving is no piece of cake, we want you to know that you can rely on us whenever you need to. Just call 020 8811 8926 now to book and choose from a range of great services at low prices. And we have a top team to do it all for you. Get a free quote now by getting in touch today.
Why Will Our Team Remove the Stress from Your Move?
Because our team has years of experience behind them. Plus, years of training. Every member of the team is an expert in removals and can help you no end. Each individual is hard working, efficient, enthusiastic, flexible and 100% dedicated to ensuring you get the smoothest, simplest relocation out there! So if you need home removals or office removals, hire us and we won't disappoint you because our team is the best for miles around. They are utter professionals and not in any way lazy. They will do all the loading for you, as well as all the unloading. Nothing is too big a task for these guys. Our movers are the best!
Why Should You hire Professionals over DIY?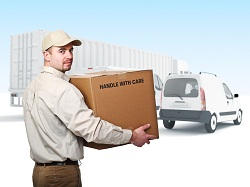 The trouble with DIY, though it may seem appealing because it won't cost you as much money and you won't have to deal with finding a removals company, is that it can something be more hassle than what you think. If you try and take care of your home all alone, it may end up being a complete and utter disaster. This is why hiring professionals is the better option. When you DIY, you tend to rush, use cheap materials and with a lack of experience and expertise, the DIY approach may end up costing double to what a professional removal company would. Opt for us and let us take care of your removals. We'll get it done quickly and save you so much stress. Call 020 8811 8926 today to find out more about our great deals!
You Won't Have to Lift a Finger
Moving can often be a draining task but with our professional help you can just sit back, relax and let us take care of all the hard work involved. After all, we are the experts here and we've relocated thousands of people before. We will load, unload, and we can even plan, pack and provide you with storage if you need it. Basically, everything you need can be found right here. We're the best moving company in the area. There are many more benefits to hiring Removals and Storage than there is to trying to do it yourself. Unless you have the experience and know what you are doing, it's always wiser to leave it to the experts, as we do know what we are doing. This way, you be sure there will be no damages, problems or extra expenses. There are no hidden fees with us. Get a free quote now on 020 8811 8926. With our low prices, what are you waiting for!? Get in touch!