When Your Move Out with Teens
Posted on 16Sep 2011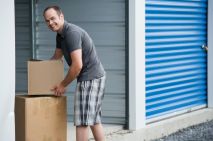 One of the toughest parts about a family that is moving is when your kids who are teenagers find this as a very bad idea. Well, they have some valid reasons why they react negatively. However, there are other much better reasons why you and your family must move. So, how can you give them the encouragement and motivation to move with a more positive reactions and easier acceptance?

As early as possible, you need to inform your children that you need to move. Tell the reasons why, the place where you want to relocate and the advantages of moving to that new location. If you are able to tell them in advance with all the details and explanation, it may be easier for them to move because they have the time to prepare.

If what they worry is about making friends, you encourage them that it is not a goodbye to their old friends whom they are going to leave behind. They can still meet them and hang out with them at anytime they are available to. Plus, there are many ways to get connected with them like the use of social networking sites, phone calls and mobile texts. The good thing about moving is that they can have more friends because they have the potential to meet new ones whom they can rely on to someday.

When moving with teens, it is only about preparing them and giving them the advantages of why you need to be relocated. It may be difficult for them at first but if you can convince and assure them the advantages, they can easily adjust.