What to Include on Your List when Moving
Posted on 19Aug 2011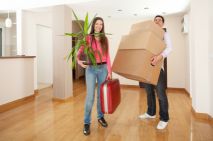 Having a checklist is an important matter you must not forget if you need to move. This is a great idea you need to do during the packing of your personal items. What are the things you have to write down on your list?

The first one you must do regarding your checklist is to list down all the important things or items you want to pack and bring to the new house. You start writing down all those that are in one room then to the next until you are finished.

The next step is to pack all items from one room to avoid misplacing them. Your children may get them and move them into another room. This can ruin what you have written down on your checklist. So, just after you write your items on the list, you pack them right away.

After packing, you label the boxes so you know what rooms to place them. For example, items for the bathroom are stored in a labeled box. This is an easier way for you to identify your things during the unpacking process.

Make sure that you do these things when packing. It is a lot smoother and easier to pack and unpack if you have a checklist.