Ways to Pack Your Fragile Pieces
Posted on 16Oct 2010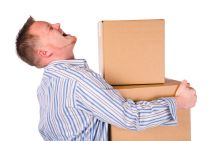 You sure have precious and expensive valuables and whatever it takes, you will see to it that they will always be in good condition. Moving can cause your properties to get damaged, not if you have done the right things and measures. So, be aware of the tips and methods in securing and protecting your fragile pieces and you will have no worries to haunt you.
Have enough supplies of packing materials for fragile items such as packing pellets, bubble wraps, newspapers, clothes, polyethylene foam, and different sizes of boxes.
Learn the art of packing. It is a rule that when you pack, start with heavy items and then the light ones. This means when you have a box, place all the heavy stuff at the bottom while the light items on the top. This will give balance to your box avoiding any damages.
Some of the fragile items you need to pack are: dishes, stemware, collectibles, decorative accessories, and glasses. Organize all these items before packing and have a concrete plan as to what box they will be put. Then, have patient when you wrap them all one by one with the protective materials you have.
As for your electronic gadgets which belong to the fragile category, use their original boxes when packing them. Then, properly label them for your sake when you start unpacking.