Tips to Prepare Your House for Rental
Posted on 26Mar 2011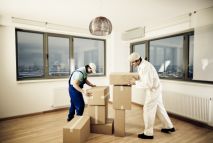 Taking the role of the landlord is not an easy task. You have to be aware of your responsibilities and be able to address the concerns of your tenant to avoid issues. You must also have knowledge about local rental laws to avoid legal suits. There are many things to learn in renting out homes. But if you know how to prepare your house for rent, potential problems could be alleviated. Here are some if the most important things you can do before putting up that 'for rent' sign on your property. 1.
Clean the house thoroughly While this may sound pretty basic, people tend to forget how important it is to offer houses that are spic and span. Aside from cleaning the walls and rooms, be sure to check on the cabinets, attic and basement first before clearing it. 2.
Make necessary repairs Fix everything that is broken - the locks, dents, holes, appliances and so on. The last thing you want is to cause harm to your tenants. So, do minor repairs before announcing the apartment ready for rent. 3.
Test the appliances Observe possible signs of hazards when testing the appliances. If you think there is something wrong about the equipment, take it to a repair man or simply get rid of it. Never take the risks when it comes to your tenant's and property's safety. 4.
Check if utilities and hardware are working well See if your utilities are working-check on the water pressure, electricity and gas. Also, check whether the doors and windows are closing properly. All the locks must be functioning as well.