What You Ought to Know before Moving Out of Your Flat
Posted on 14May 2011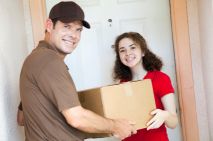 No matter how excited you are to move in your new apartment, it is never a good idea to hastily pack and haul boxes out of your old flat. Like everything else, there is a move out process that must be followed to ensure a smooth transition. Follow these tips to guarantee that you get much, if not all of your deposit back when you move out.
Notify your landlord
Be sure to let your landlord know when you are planning to move out. Do this at least four weeks before moving day. Failure to send move out notice subjects to statutory penalties.
Spring clean your apartment
While it can be tempting to do superficial cleaning, you will be better off doing a thorough cleaning before moving out of the premises. The landlord could get a huge chunk off your deposit for cleaning fees. If you can afford it, hire a cleaning company.
Make repairs
Don't leave the apartment without making the necessary repairs. It will be cheaper getting a friend or doing the repairs yourself than letting the landlord use the deposit to pay a handyman.
Take photos
When you are done cleaning and fixing your apartment, take photos of each room. These will serve as a proof of the work you have done.