Smart Ways to Follow for a Long Distance Moving Out
Posted on 20May 2011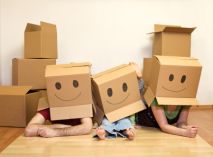 In order to achieve a smooth and hassle free long distance moving out, the following tips from the experts are being suggested:
a.
Do not entertain the idea of settling in one quotation only. Always ensure that you take some extra mile in acquiring more than one quotation from different moving out companies. Hiring a company to help you out with your long distance moving out is the best choice to have only when you have variety of choices to choose from.
b.
Make sure that you carefully study what each company can offer. Never fail to compare price quotations as this can be very dreadful if not taken. Comparing price quotation should be the first step but always compare all things like services being offered, the people who are doing the job and the licenses that the company has.
c.
When in doubt, always make sure that you make necessary clarifications. Asking questions when in doubt is the best solution to your doubts and queries. This is already tested to be fully working thus proven to be effective by most people.
These are three of the smartest ways on how you can ensure that you have a very smooth long distance moving out.