Reside to a New House with Less Expenses
Posted on 04Apr 2011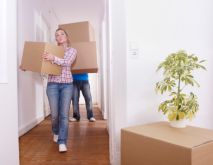 Money is involved when moving to a new home. You need to have adequate budget for the process of moving out from your old place and moving into a new house. Every family who needs to reside to another house should know how to have a safe, smooth and cheap ways of moving. Here is a list of some tips on how to save money during house move.

It must be your priority to earn some savings for the allocation of expenses for your move. Take a few months before your house move so you can have the sufficient funds you need for the use of the costs you are going to spend.

To help you get some funds, you try making some auction and garage sale. The profit you can gain here would be very useful for your home moving expenses. Sell personal items that you may no longer use. This idea could really help you financially.

If you plan to hire workers from a removal company, you must prepare for this beforehand as well. You can make negotiations and agreement as early as possible. Do not be hesitant to ask for some discounts so you can avail a cheaper charge of services they offer.