Tips for a Stress Free Move - Realize the Rewards of Preparation and Organization
Posted on 04May 2011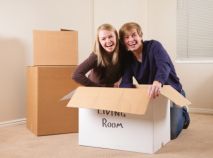 Let's face it, moving is difficult regardless if you are moving across the street or overseas. This is why you need a well structured plan that will organize the entire process. Packing is the lengthiest and most painful part of moving. Not many people enjoy this activity but since it is inevitable, you will also have to develop a separate packing plan to ease the process.
The Art of Packing
Packing is sort of an art. There are certain techniques you have to follow to ensure the safety of your belongings. You don't want to cram your boxes with padding. You don't want to leave it half empty too. You need to strategically place each item to make sure they don't shift too much. An expert mover may be hired to do the whole thing for you. But if you are short on budget, you can opt to pack yourself. Just be sure you have enough time to pack everything correctly.
Finding the Perfect Home
If there is something more stressful than packing, it is probably finding the right home to move into. There are many things one should consider when buying a house. If you are moving with school aged children, your first requirement would be schools. Research carefully and consider the features that you want in a home Also look for facilities where you can keep young children busy when you get to your destination.
Moving is something that needs careful attention. You may have tons of reasons why you wanted to relocate. Whatever those reasons are, the most important thing is that you are prepared. This is your best weapon against unexpected challenges.