Five Factors to Consider when Buying a Condo
Posted on 14Oct 2011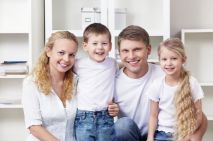 1. Location
Location is always a huge factor in buying any property and the same thing is true for condos. Condo units situated in the heart of the city are often more valuable than those away from the metropolitan. The proximity of the condo to offices, malls and schools must also be considered for your convenience.

2. Condo Policies
Just like in subdivisions, condo owners must also abide by the policies of the residents. Inquire prohibition about pets, renovations or home improvements. These are a few of the limitations of buying a condo.

3. Developer's Reputation
If the condominium is still at its pre-selling stage, it is a must that you search about the developer's reputation. This way, you can ensure that the unit will be completed. Moreover, developers with good reputation produce high quality properties.

4. Parking lot
Parking spaces in condos don't come for free. Be sure to shop around to find complexes that offer affordable parking spaces.

5. Association fees
Be ready to pay for association fees. Association fees are collected for the maintenance and security of the entire complex. This fee also covers for the building's utility bills.