Quick Tips to Prepare for a Move
Posted on 23Mar 2011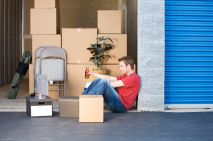 If your job requires you to move frequently, a plan must be carefully organized to ensure a smooth and hassle-free relocation. Even the lightest stuff can be quite a burden if you have to pack and unpack every so often. The task may seem daunting at first, but if you know how to prepare for it, things will smoothen out rapidly.
One of the first things you'll have to do is contact the agencies involved in your moving plan. This includes cable and transport companies, movers, and internet firms. Packing supplies such as the boxes, packing tapes and bubble wrap must also be available all the time.
If you know exactly how much time you have before the move, it will be much easier for you plan the entire process. You can make early bookings for the movers, buy packing supplies and reserve airline tickets ahead of time. Great discounts can be had from booking tickets and movers early. Moreover, having enough time to prepare for the relocation assures a safe and smooth move.
When packing your belongings, be sure to dismantle all the large stuff so it can be easier to pack them. Fragile items such as china ware of furniture with glass top must be carefully wrapped with packing paper or bubble wrap to prevent breakage. Don't forget to label each box with your name or initials so they don't get mixed up with other people's boxes. Lastly, inform your future address to the service or utility providers so everything will be ready upon your arrival.