Moving Out Scammers: 3 Ways to Effectively Scan These
Posted on 22Sep 2010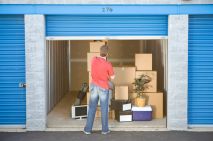 Nobody would ever want to be victimized by a moving out scammer. Below are 3 ways that you can follow to get away with potential moving out scams:
1.
Directly get quotations from companies. Do not rely too much with other people getting the price quotation for you or asking for quotation via the net. Instead, what you need to do is to directly go to the person and ask for the price quotations yourself. In this way, you can avoid being scammed by malicious people.
2.
Do not trust companies that are tagging price quotes on a cubic feet basis. If you get to experience this, immediately shy away from these people as they are sure scammers. No legitimate company would ever base their price quotes on a cubic feet basis.
3.
When you have the time, pay the company you are hiring a visit. Making your presence visible in the company will make them think that you are hands-on to your required service and the more likely that they will give you better and quality service.
It is hard to be victim of scamming as it will involve lost money and time wasted. Follow these simple yet effective ways can help you easily spot potential scammers.