Moving Equipment for Your New Life
Posted on 13Oct 2010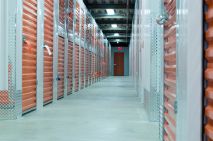 If you want to change location there are things that you have to consider. Are you prepared for the ride ahead? But how do you prevent forgetting your valuable items behind your old house? Well if you want to have a successful move, you must have the necessary moving equipment to aid you. You need this especially if you are going to do the packing, transporting and unpacking.

What is this equipment that you need? First, you need the normal moving kit. It contains boxes, markers and sealing tapes. Boxes vary in size. You place items in different box sizes depending on their weight and size. You need the markers to label the boxes that contain fragile items and even to describe what it contains so that you will find it easy to unpack them

You can also purchase wardrobe box for your clothes. If you want to be sure of your dishes you may purchase dish packs for stacking them. Bubble packs can also be used to pack fragile, delicate or even electronic items so that you can be assured that they will not be destroyed during the move.

If you have purchased these items to aid you in your move, you can already start picking the items you want to place in your boxes. Be sure that they are properly sealed and labelled so that when you or your hired moving company place them on trolleys or dollies they will not be harmed.