Make your New House a Home as You Decorate It in Unique Way
Posted on 14Mar 2013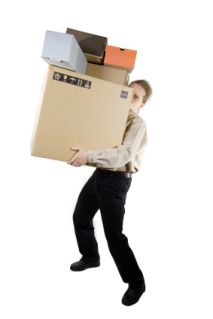 Buying and moving to a new home is one important moment and is also a thing that will make every person and family happy for their decision. Still everyone knows that having a house does not meant you have a home yet. Making a place cozy and preferred for living is a special atmosphere that has to be created and can not be bought like a property. It is a complex of emotions and very sacred things for the people living in the home, that is unique and can not be explained, it is better to be felt.

However a home can not only be filled with feelings, there have to be furniture and some special items as well. The modern market offers endless options and there are so many things you can put in your house and make it look beautiful. They do not need to be very expensive, but still they can be very effective. The huge choice often makes people confused and in case you want to have a point to start from you may need some advices to do things easier and fast.

Decoration can be fun and if you do not thing of it as an obligation, you can actually pretty much enjoy it, while doing it for your own house. If you free your mind and accept the thought that the small details really matter, you will shortly after that start to see things clearly and it will not be that hard anymore.

Let's start with the mantelpiece. It gives endless options for decoration and interesting ideas. The mantelpiece is the center of the living room. There can not be given specific advice what to put on it and what not to, but still there is one simple rule to be sticking to. The proportions have to be kept. The balance is also very important. That is why it is not a good idea just to put things on there. Think carefully and take only those who match the style and the colors of the space.

A large coffee table should not stay empty. The designers advice that large clear spaces do not make good impression, neither do items that are just piled up without a concept. The items to put on, that will guarantee success include flowers, decorative cups and some sweets for example. The coffee table is all about functioning and stuff that can not be used should not find place here.

The bookshelves are very noticeable. They are usually large and should not have to be left just like that with books put on them without any order. Many people have told you that the books are for reading only and they should not be used for their color for example. There is nothing wrong with combining the two things. You may still put your most valuable ones, but do not put them according to the authors, the year of publishing or the topics. Create art and let them make your bookshelves look the unique way.

It is easier to decorate large spaces, but you have to be careful with the small ones. If you put too much things in a small room, no matter how nice and functional they are, the space will not look well. So you can pick only your favorites, because it is you that are living there and it is your comfort that matters the most. The versatile furniture is mandatory for such spaces. And it will impress every guest you have because usually it does so.