Make House Moving Less Arduous
Posted on 20Sep 2011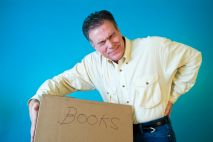 Moving is one of the most stressful situations we can find ourselves in. It is a task that requires a lot of time, effort and money. Following the suggestions below will ease the complex process of moving and keep you from popping a bottle of aspirin on moving day.

Before the move

Be ready - Preparation and organization prevent moving nightmares. Keep all important documents handy and use a folder to hold records and contact numbers.

Create a moving checklist - Develop a schedule for every task-packing, booking movers, sending notification of change-of-address, reconnection of utilities etc.

On Moving day

Clear the house - Encourage children to play in the yard while movers haul your boxes. If possible, get a babysitter or a neighbor to look after your child. Same thing goes for pets. Keeping kids and pets away during the move allows a quicker and safer relocation.

Use color codes - Color codes make unpacking manageable. Assign a color sticker to each room to easily identify which belongs to kitchen, bedroom and living room.

Prepare food - After the arduous move, you may not have the energy or the time to prepare a meal. So, prepare instant meals or call a restaurant to deliver food to your new home.

It may take some time before you become fully settled in your new home. Don't rush so as to avoid feelings of exhaustion and frustration. Relocation may prove challenging but if you maintain a positive attitude throughout the process, it can be a lot less awful and stressful.