Identifying the Box Requirement for a Move Out
Posted on 02Dec 2010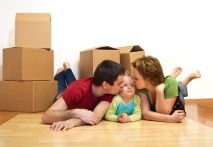 Properly and effectively identifying the number of boxes that you need for your moving out activity is essential because it can help you save time, effort and money. Below are some of the considerations that you need to take into when identifying the moving box requirement for your move out:
a.
Remember that packing box requirement differs on the house content. If you have a full packed house, with a house size that is equal to the content, then it is likely that you will need about 10 small boxes for your personal things and smaller stuff, 5 medium sized boxes for the beddings and wares, and 3 large sized boxes for your electronic devices and light weight furniture pieces.
b.
If you have huge wardrobe closets then you will need to have wardrobe boxes. Bigger closets will require about 4 wardrobe boxes where you can place and store your highly expensive wardrobes.
c.
For your highly expensive pieces of jewelry, you may need to purchase a different packing box for these. Most insurance companies do not recommend the transportation of these expensive jewelry pieces however, if you are feeling the otherwise, make sure that you have a specialized box for these.
Packing boxes are very essential parts of moving out. And clearly, identifying the need is as important.