How to Hire Piano, Pool Tables, and Furniture Removals
Posted on 22May 2012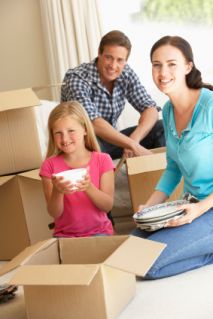 Moving is quite a challenging task to accomplish. Sometimes, people can't handle the entire moving process so they feel all stressed-out and tired. This shouldn't be the case if you have carefully planned the entire moving process. Weeks and even months before the move, you should be able to get things done and one of which is to book moving services that will guide you to your new home.
Moving removalists or companies offer different and specific moving services. There are those who provide services in moving the piano, the pool tables, or the furniture collections. The details are discussed beforehand to give room to adjustments, negotiations, and more.
So, if you are concern about your priceless possessions like your piano, pool table and furniture pieces, you better hire a moving company before it's too late.
Specialized Moving Services
People are inclined to making the wrong move especially if they don't have any idea about what they're doing. If they are clueless about the existence and availability of specialized movers the end result would be a disastrous move. But for people who do their assignment and find extra time in researching, they feel blessed to know that there are many moving companies waiting to provide and deliver them quality moving services.
Bringing your priceless properties and possessions to your new home will be done if you hire the right moving company. This means, when you hire them, you are giving them the responsibilities of packing your furniture pieces perhaps, loading them to the truck or van and finally transporting them to your new home. This goes the same when you are moving your piano or the pool table.
Don't compromise the safety of your properties because you didn't research well. You need to discuss everything and every detail of the move with your moving company so everything will be clear to you. If you fully understand the rules and conditions, you will be confident with your decision.
More so, get moving insurance so if anything goes wrong, you have the claim. You can ask for an estimate or quotation to see if they ask for extra cost for the insurance. Everything must be crystal clear to you because your furniture pieces are worth a fortune and even your grand piano or pool tables.
You have to know as well what sort of facilities and equipment they are giving. For instance the truck or van must be in good condition before it loads the furniture pieces until it reaches your new home. If the van breaks then there are dangers that the content of the van is compromised.
Indeed, a lot of things can happen but if you know which of your properties deserve extra care, then you shouldn't mind paying extra for its transportation, storage, and even in unpacking. After all, if you don't encounter problems when you move it only shows that you have successfully implemented your detailed plan and you have done a very good job in researching the things that need to be done.