How to Choose an Apartment - Tips in Finding a Good Home
Posted on 12Apr 2011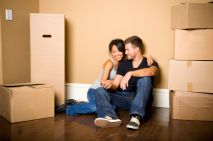 You are nearly moving out of your place and need a new apartment. The amount of money you have earned is ready for pay off. The only problem is the type of apartment to get. You still have not found the next apartment to move into so you are somewhat worried. Well, say goodbye to worries and hello to a new home. Here are tips on how you can find a good apartment.

Search on the Internet for a list of apartment homes in your local area or another region you want to live into. Browsing the web is easier than reading newspapers daily on the classified ads of available apartments for rents. You will have all the details and features you need in an apartment if you do it this way.

If you want a more detailed and more specific way of finding a good apartment, you better hire a real estate agent. He will definitely help you find the best and affordable apartment.

The real basis of selection comes in once you visit and see the apartment. if you are down to a few choices, try visiting each unit to see the quality of the interior and designs of all apartments.