How Many Moving Boxes Should Prepare?
Posted on 28Apr 2011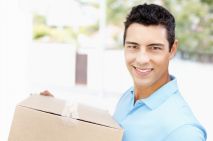 If you are planning to move, you should know how many moving boxes you should prepare. If you have 1 to 2 rooms at home, you need 7-10 small boxes, 3-5 medium ones, 3-5 large boxes, 2 dish pack boxes, 1-2 wardrobe boxes, and 1 file box per small file cabinet drawer. If you have 3 to 4 rooms, you will need 1 file box per small file cabinet drawer, 1-2 wardrobe boxes, 2-4 dish packs, 6-8 large boxes, 8-10 medium, and 15 small ones. A house with 5-6 rooms will consume 20-25 small boxes, 12-15 medium, 8-10 large ones, 3-5 dish packs, 3-4 wardrobe boxes, and a file box for each file drawer. Also, if your house has 7-8 rooms, you need 30-40 small, 20-25 medium, 12-15 large, 4-5 dish packs, 4-5 wardrobe boxes, and 1 file box per file cabinet. To save money, you should buy boxes on a wholesale basis. There are some online stores that sell moving boxes in bundles or packs. Check if you will need all the boxes that are included in these packs and ask the store owner if you could return the excess boxes that you were not able to use. The sizes of the boxes are as follows: small: 15''x12''x10'', medium: 18''x15''x12'', large: 18''x17''x20'', dish pack: 18''x18''x28'', wardrobe boxes: 24" x 24" x 40", and file boxes: 15" x 12" x 10". Before making a purchase, you could check the sizes presented above first so you could make a precise estimate.