Hassle Free House Moving Tips for Beginners
Posted on 28Sep 2010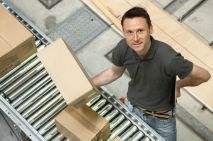 Moving on from one house to the other may be a hassle but for people who have been used to such conditions, that is just but an easy thing to do and comprehend. However, for people who needs to move for the first time in their life, that experience can be a hassle not only because of the need to pack the stuff they have but also because of the emotional effect of leaving the people and the places that they've been accustomed to be with. This article then is for the latter. It may not be that easy but with these handy tips, you're on your way to a fresh, brand new start.

First, involve others. Let others take part in the tasks that need to be done especially in packing things up. This is for people who need to transfer with their family, friends or loved ones. Your kids may start to ask questions why you need to transfer or where you will be moving but at least you'll keep them busy instead of dwelling on the sad fact of leaving their classmates, friends and playmates. Next tip, plan ahead of time. Packing your stuff right on the last minute can be much of a hassle. In fact, you can end up with damage on your stuff but if you pack ahead of time, you can easily manage and organize your stuff. And that means labeling and categorizing. You can do it by putting labels on your boxes. This would be a good task for your children by allowing them to write the labels needed.

Hopefully these tips can help to ease out the hassle that you may be facing as a first time movers.