Finding and Comparing Moving Quotes
Posted on 29Mar 2011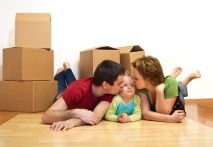 Everyone agrees that moving is a stressful ordeal, regardless if it is your first time or seventh time relocating. But this can be made easier with the help of a professional moving company. Whether you are moving across the city or interstate, it is best if you get multiple quotes as you start to plan your move.
While you may think it is cheaper to move on your own, excellent movers can be a great help and can make your move less stressful. In fact, if you ask people who have experienced moving with professional movers, you will find that many of them are satisfied with the job done. Don't be afraid to shop around for quotes. You'll be surprised at how affordable moving services can be. You can even customize the services you require - choices may range from furniture-only, transport-only or a full package service which includes packing, transit and unloading.
As you look around for moving quotes, be sure to ask movers about their license, insurance policies and experience. These important details indicate professional and quality work. Also ask whether they have the necessary equipment to make the move quick and efficient. When you select excellent moving companies, you can have piece of mind, knowing that your goods will arrive on time and in one piece.