Do you need unpacking services?
Posted on 08May 2012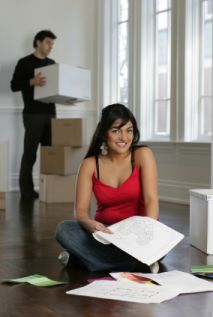 Moving to a new place is both exciting and stressful. It requires time, preparation and money. It involves preparing a detailed list of everything that need to be done before and after the moving. Relocation doesn't have to be a mission impossible, it could actually be an enjoyable experience. As long as you plan everything you need to do and realize that without additional help it is highly unlikely to manage without collapsing of exhaustion and stress. Moving to a new place, whether it's across the street or across the country, often requires professional help. Most people choose to involve their friends and relatives in the packing process, which saves a lot of time and pressure, but it is actually unpacking that can be even more strenuous than the packing itself, because it needs careful arrangement and a bit of a design thought. Having to unpack all the boxes yourself is not an easy task, especially after you have packed, loaded and drove all the way from the old place. It's useful to determine whether you need professional unpacking services. You would benefit from hiring unpacking services when you have to move into a new city and a new house and you have a very short notice. In this situation you have to pack as fast as possible, not in the most organized way. You also can't help but hire professional service if you have to go back to work straight after moving. When you don't have that extra time you simply have no choice. When you have to go to work and you need your personal belongings, the last thing you want is going through boxes and unpacking in a hurry. Moreover, if you have small children you can't afford to postpone unpacking their toys, essentials and setting their room. You also cannot look after babies, cook and spend hours unpacking. Do you wish to unpack everything in a timely manner and be able to just sit and relax? Then hire professionals and trust them to do the hard work. There are a few services most moving companies offer. These include: unpacking all the boxes, unwrapping any items and arranging them the way you want them. Some companies offer cleaning services, so they can wipe shelves, clean furniture and the rooms. After that the movers organize the rooms the way you want them, putting the furniture pieces in their place, hanging curtains, arranging sofa covers, hanging paintings, curtains and blinds and organizing everything you need - cupboards, drawers, wardrobes; they can even unpack your clothes and hang them and in the end remove the boxes and packing material. Before you know it you have a neat and tidy new home, all organized for you. The best thing is that you can give any instructions and the work will be done by experts. The cost of those services is not that high, but it varies between companies and depends on how big your home is and how fast you need the unpacking done. It usually takes a day to unpack, but if you want even faster service you have to pay extra fees. Spending a little more on unpacking services is worth the investment - it will save you lots of time, thinking and rethinking and stress. Relocating is never easy, but setting up your new home should be the best part of the process so sit and enjoy your new home while professionals take care of the unpacking. After all, it doesn't have to be all hard work and no rest.