Coordinating Office Removals
Posted on 27Jun 2012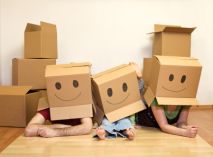 Are you relocating your business? Make sure you deal with this task in a quick and efficient way. No relocation goes as smoothly as one wants it to, but it can at least be a coordinated and planned one. Hiring a coordinator and supervisor for the removal will save you time and worries - these two professionals can move your business in an orderly manner and ensure that everything arrives where it needs to be.

It is essential to hire a company that has a big portfolio and a long-term experience when you deal with an office removal. Office removals are different from standard home removals, so it's better to trust the right company with it. You must work jointly with the removal crew to be able to plan out a strategy for the entire removal process which is the most secure and efficient. Furthermore, if you are relocating your business to a smaller location, you should look for a company which also offers storage solutions, in case you need to store any belongings which will be left out after the relocation.

If you want your supplies and equipment to be moved safely, the removal company you hire has to offer precautionary tools. These include packing materials such as moving boxes, bubble wrap, materials for padding and tape. These supplies will guarantee that your belongings remain intact after the transportation. Moreover, the office removal team has to be qualified in dismantling and reassembling furniture and appliances upon the client's request. Bulky office furniture such as conference tables and desks should be dismantled in order to ensure their safer transportation. The movers should also know the right ways to deal with expensive pieces of furniture, which require extra care.

Another useful tip is to get insurance quotes from the removals companies. If you are moving expensive office furniture, you have to be prepared that an accident may happen. Having an insurance policy may cost you a bit more than you have budgeted, but it is advisable to have one. An office removal affects the whole business and the team, so be reasonable and plan things carefully. When you are choosing the removals to do the job, make sure the movers have the skills required for transporting the heavy office equipment. Hiring a renowned office removals company is vital. You can receive a free quote from most companies, so you have nothing to lose and can compare a few companies before you make a choice. The price may change depending on the season and the time of the week the removal will take place at, but you can get an overall idea of the average in the business. It's advisable to hire the company as early as possible. If the business won't suffer from a weekday removal, it will be cheaper to do it then. If you need a long-distance relocation, choose a company which specializes in such relocations and avoid small local moving companies. A long-distance move is not a worrying matter, just keep in mind that it will be slightly more expensive than a short-distance one. This means that you can try to have a light move, and purchase or hire new office equipment at the new location.

Coordinating an office removal is not a simple task, but the business owner or manager usually has to be in the middle of all the action, so be prepared for lots of planning, talks and weighing pros and cons.