Ask These Questions First Before You Rent an Apartment
Posted on 18Oct 2011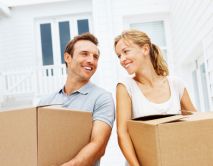 More and more people are looking for apartment rentals in online classified ads. Online ads provide convenience and a faster way to see lots of available units for rent. But before you seriously pursue an ad, you need to ask the following questions first.

First, ask the monthly rental demanded by the landlord. You have to clarify this matter because some landlords will arbitrarily change the monthly rental. You must also ask if there are other charges that you have to pay aside from the monthly rental.

Second, ask the landlord if the security deposit will cover your last month's stay in the apartment. Typically, an advance one month rental and a security deposit are required. But there are some landlords that require you to cover another month as further security. If you are on a tight budget, the compounded security deposits may not be a good deal.

Lastly, tell the landlord that you want to personally see the apartment. The apartment owner should not object to this. It is inadvisable to rent an apartment that you saw only on the Internet. There maybe some problems with the apartment so it is best to inspect the unit in order to avoid future problems.