5 Things to Plan and Manage Your Move
Posted on 15May 2012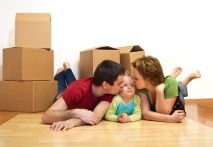 Despite the excitement a person can have, moving may be stressful and exhausting. It's true that moving can give you so many reasons to feel exhausted and stressed. The good news is that you can reduce the amount of stress you may experience. You can definitely enjoy and be more comfortable to move out if you can manage well. Thus, planning and managing are essential when moving as they can help lessen hassles. Here are five ways on how you can make that possible.

1. Choose a Date to Move

One thing that most people forget to do when moving is scheduling. There is a tendency that they delay or postpone their move for some reasons. If you select and schedule a date, your mind is set when to move. So everything that must be finished and completed is done before the scheduled date. It is better if you post a reminder on your mirror, walls or doors to remember the day to move. This helps you finish everything beforehand which is very important. Everything that has to be accomplished is due by then. This is the right way to avoid delaying your move.

2. Get Removal Services

It is more manageable to move out if you have some people to help you. The right kind of people to get help from is the team that provides removal services. This is hired from a moving service company or a removal service company. The workers have the tasks to help you pack, carry, load, transfer and unpack items. They also provide some packing materials like boxes, tapes and bubble wraps. The best thing is that they ensure your items are well packed and secured. Otherwise, anything that is damaged, scratched or lost is refunded or replaced by a company.

3. Pack Items

Once you have a schedule to move and a removal service company to help you, the next most important thing to do is to pack. This does not necessarily means put your things inside boxes and covering furniture. It also means that you have to clean your house which includes de-cluttering. There are some items that you may not need any more so either sell or throw them. If you are kind enough give them to your neighbors or anybody who needs them.

4. Change Address

It is also part of your moving list to change your address. The companies where you avail utility services like telephone, Internet and electricity must be informed about your new address. You go to their offices and complete this so when you are in the new house you get all bills at the right time. The post office must be also informed about the new address so all mails are sent to that new destination.

5. Relax a Day or Two before the Move

If you finish all four, then you are good which means you can just relax and chill. This must be experienced at least 24 hours before you move out. This is a great way to feel convenient when moving because the only left thing to do is to load your things and transport them into the moving truck. Afterwards, you just unpack and put everything in its respective places. By the way, when you pack all things must be put inside boxes with labels so you know where to place them or what to unpack.