4 Moving Expenses to Include in Your Budget
Posted on 10Oct 2010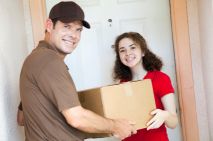 Moving can be a very exciting affair, especially if it is looked at as an opportunity to meet new friends and find a better career. However, moving is extremely expensive. Ideally, the money that is spent for the move should be estimated well in advance so you can allocate the moving budget. These are some of the expenses you might want to include in your budget plan.
1.
Professional and Company Services
The house that you're leaving won't sell itself nor will the boxes move themselves. You will need some professional help to successfully carry out a move. So, set aside a budget for moving companies, realtors and even cleaning companies. If your friends will come by to offer a hand, it is still best to allocate some cash so you can pitch in for pizza treat afterwards.
2.
Insurance
Most moving companies have insurance policies to cover for any loss or damages. But these insurance policies are often not enough to cover for valuable items such as porcelain, crystals and glass. Hence, you will have to seek out additional insurance.
3.
Security and Application Fees
If you are moving in an apartment, expect to pay for security deposit upfront. This fee is usually charged so you can keep the unit until you pay your first monthly rent. If you are moving into a new home, you are likely to pay for title security, property taxes and so on.
4.
Additional Expenses
Extra moving costs may add up from packing supplies to hidden service charges. This may also be applicable to security and damage deposits as well as broker fees. So be sure to ask your landlord, what is included in the rent.