3 Tips to Finding the Better Self Packing Company
Posted on 08Dec 2010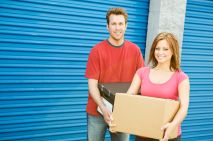 Everybody would want to have a very comfortable, less stressing, and unproblematic move out. And more often, the best and easy way to achieve all these is to just hire someone who can carry all the burdens for us. However, associated with hiring a professional person to carry the burden for us would mean a different burden that we need to carry and that is the financial burden.
One of the more economical and cost-effective ways is to pack the house stuff yourself or hire a self-packing company for a lot cheaper cost. These are the tips that you can follow to get the best self packing company:
a.
By packing your things yourself, you can be assured that your things are secured and that everything else is safe during the process. In addition, there is a more personal touch to the entire moving out activity.
b.
Check the yellow page and check for more options. With the yellow page, you can actually find some of the more reliable and less expensive services that you can ever have.
c.
You check the Internet and browse for some more options apart from what you have seen in the yellow page.
These are some of the wisest and smartest tips that you can ever use to find the best self packing company.